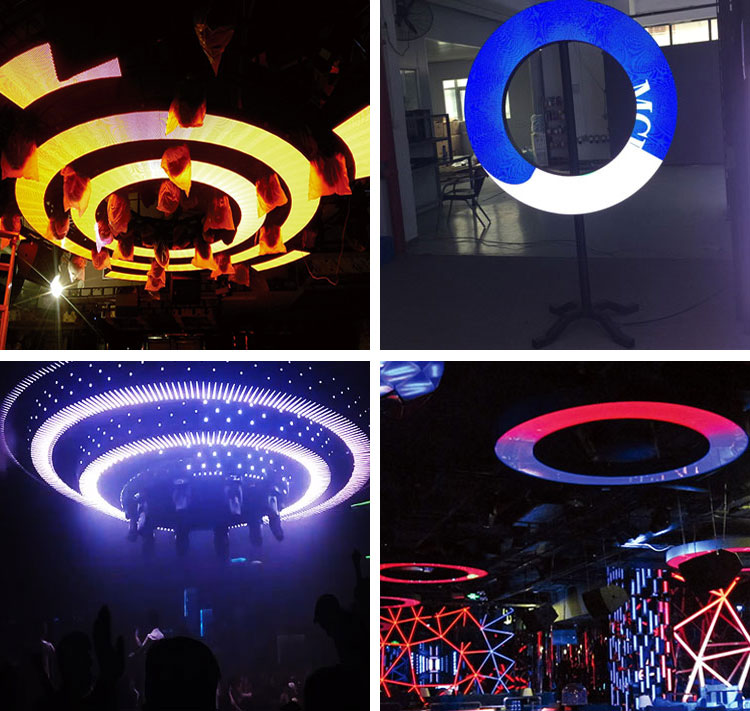 Sector LED module features:
1. Single module flexible design, realize the playback effect of conventional screen and special-shaped screen.
2. The modules are directly spliced, easy to operate, and the magnetic assembling design is quick to install or replace.

3. It can be realized according to needs, with or without box design, greatly reducing the weight of the screen.

4. Strict quality control and long-term practical application have fully verified the stability of the screen and the perfect video interpretation effect.

5. The strong magnet is attracted and fixed on the surface of iron structure of any shape.

6. It can be applied to the scene background, exhibition, exhibition hall square, outdoor media, sports, TV station, hotel and other scenes.

Arranged in a fan shape, the fan screen is combined, the display is more creative, and the image ratio is more reasonable

Technical parameters of Sector Led Module