Rotating LED Triangle Features:
360 degree rotation. In any case absolutely no telecommunications and signal line winding problems.
The center pillar uses a double-layer structure to ensure that the height and large diameter rotating screen column strength.
Screen cabinet installation, removal, maintenance is convenient
Industrial-grade programmer and stepper servo motor to replace the general mechanical motor, more accurate positioning.
Screen body spacing is small (27mm), decorative effect is good.
Up and down the screen glass decoration, high grade.
CNC equipment processing, high precision.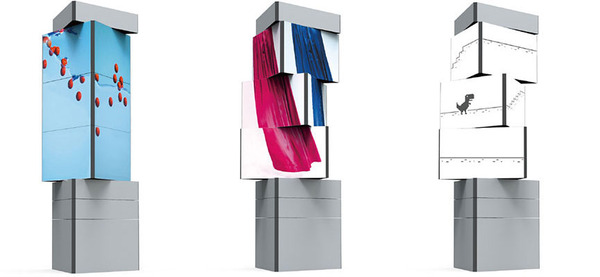 Technical parameters of triangular led rotating screen: